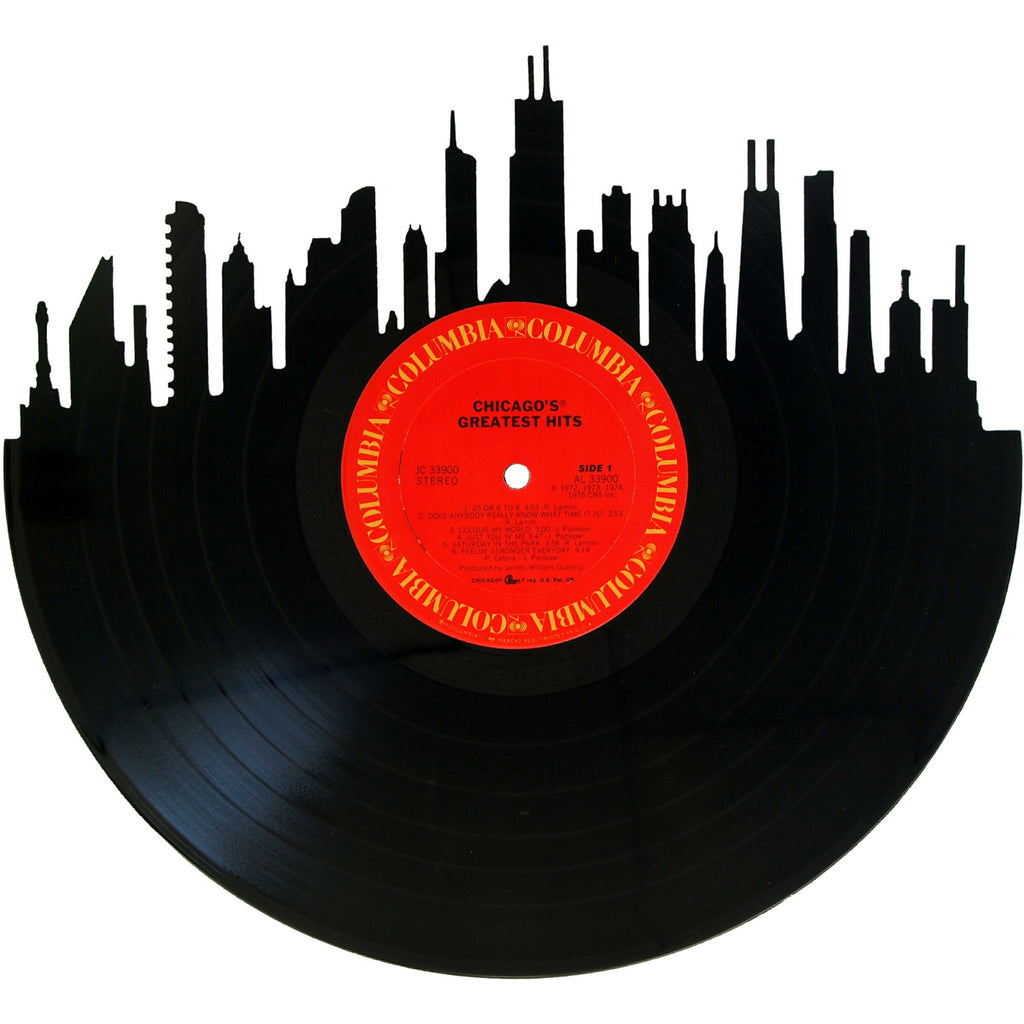 Chicago Skyline - Chicago Band Vinyl Record Art
Piece measures 10.5" x 12"
Each Piece will be made on a Chicago Band original album. I cannot guarantee which album it will be, please contact us ahead of time if you have a specific request.
For suggestions on displaying your Records Redone piece, visit our Display Suggestions page. 
Pieces are shipped in 2-5 business days USPS Priority for US customers and USPS First Class for International customers. For  more information on shipping, see our FAQ Page.
Thank you for your interest and let us know if you have any questions.
Visit our Etsy Customer Review page!