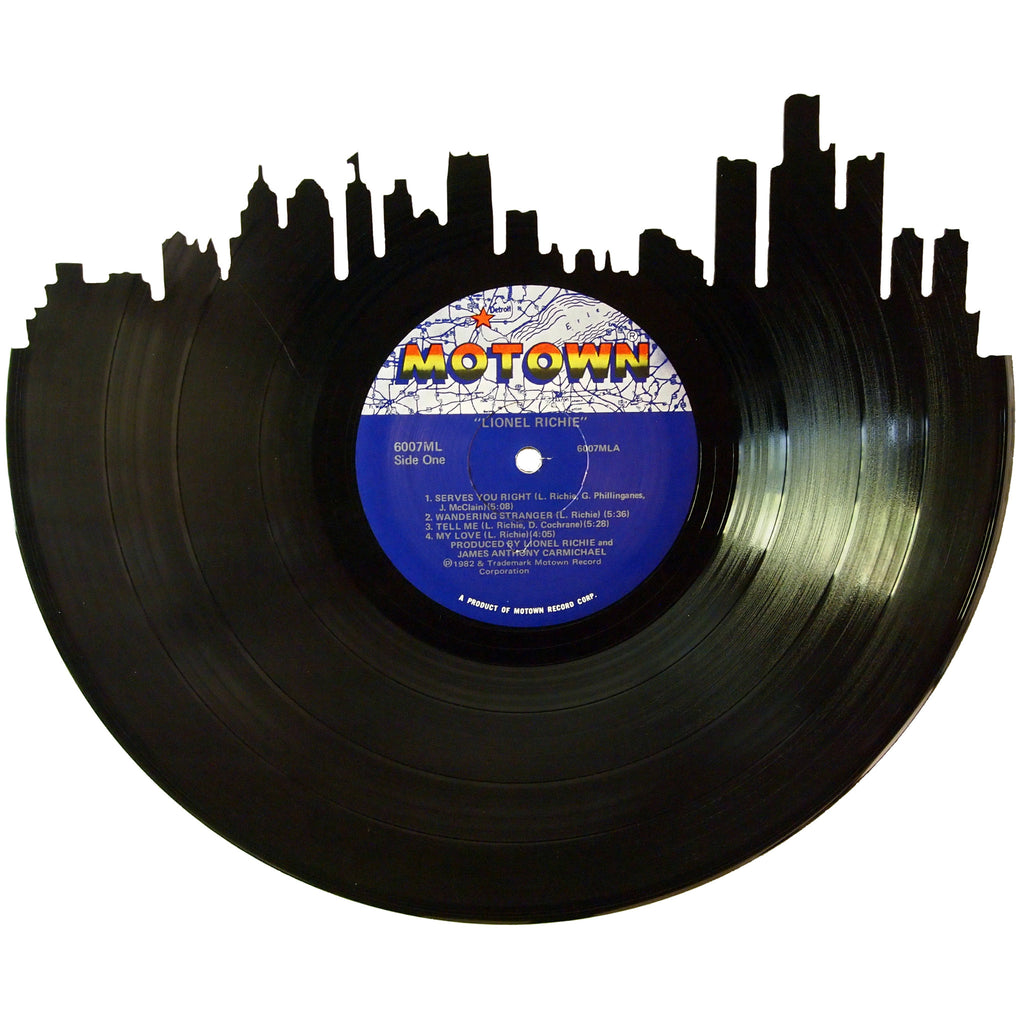 Detroit Skyline Vinyl Record Art
Each piece is made from a used vinyl record and measures ~12" and is cut from a record with the Classic Motown Label
Each piece is shipped in a record sleeve and placed between cardboard and bubble wrap. 
For suggestions on displaying your Records Redone piece, visit our Display Suggestions page. 
Any piece with noticeable scratch(es) will be marked at a discount and noted.
Pieces are shipped in 2-5 business days. For more information on shipping, see our FAQ Page.
Thank you for your interest and let us know if you have any questions.
Visit our Etsy Customer Review page!